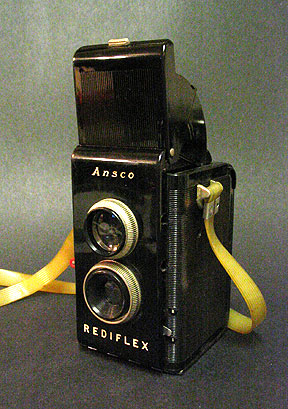 This is, to me, my most unattractive camera. I don't dislike it.
It's just homely, and I accept that. It just doesn't
look like anything
quite fits. It's quite a departure from the high styled
Anscoflex II from the
same company. Get a load of that strap.
It's made out of translucent
yellow plastic, and is reminiscent of those rubbery
sandals girls used to wear.
Jellies? Was that what they were called?
It has a fairly snappy shutter though, and a "B"
setting, but no tripod socket to help make use of it.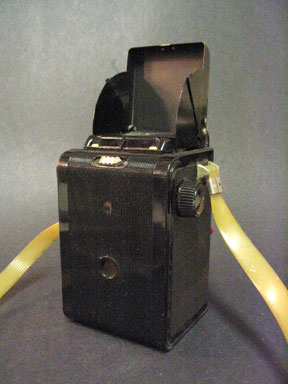 The back shows about the same as most box
cameras. The silver thing at the top is the latch to
open the back. The finder is pretty bright, with the
typical TV style image.

The Rediflex takes 620 film, so I rolled some 120 Plus-X
onto a 620 spool and took it out with me while running
errands for a couple of days. Rodinal at 1+50 did
the developing and printing was on Arista EDU. These are
all full frame except to crop out black edges.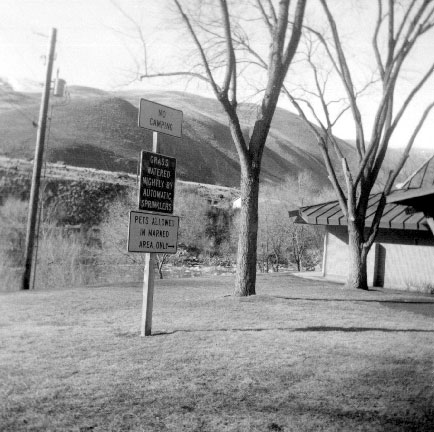 This is a rest stop on Hwy 95.
The lower sign says "Pets allowed in marked area only".
You wouldn't believe how many dog piles I've seen at the base
of this sign. People...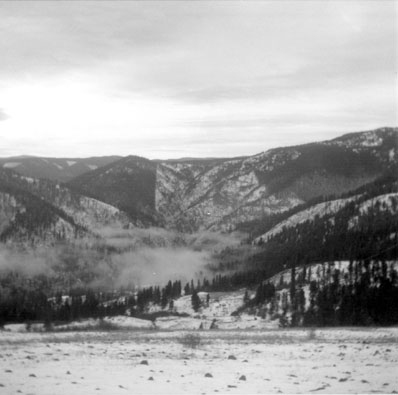 More of my back yard. I'm not braggin'. It's just where I live.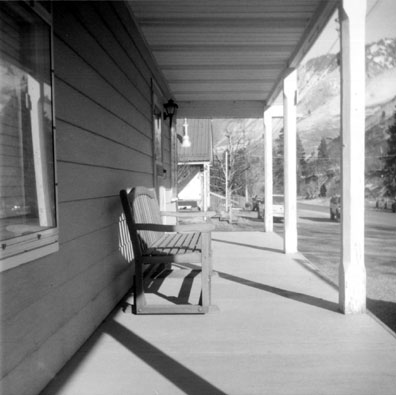 Every front porch needs a place to sit. They've got the right idea.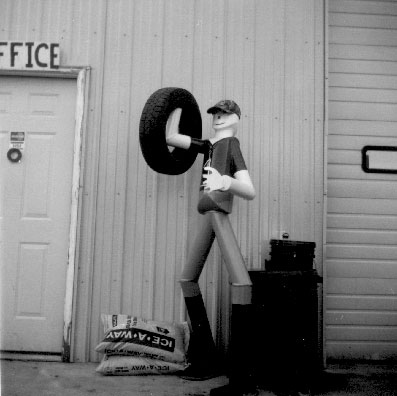 A fine example of junk yard art. Even the wrecker man
gets bored during the short days of winter, so he burnt a little
rod and came up with this guy. Cool. It's painted
red, white and blue, but of course you could tell that
since this is pan-chromatic film.

deansphotographica.com

deansofidaho.com

deanw@bmi.net



4-05





© 2005 Dean Williams